Exhibition View as an Attendee
Exhibition is a place, where you can meet all the exhibitors virtually, visit their stands and view any materials provided.
How Does it Work?
On your OnAir home page navigate to the right panel and press "Visit" button.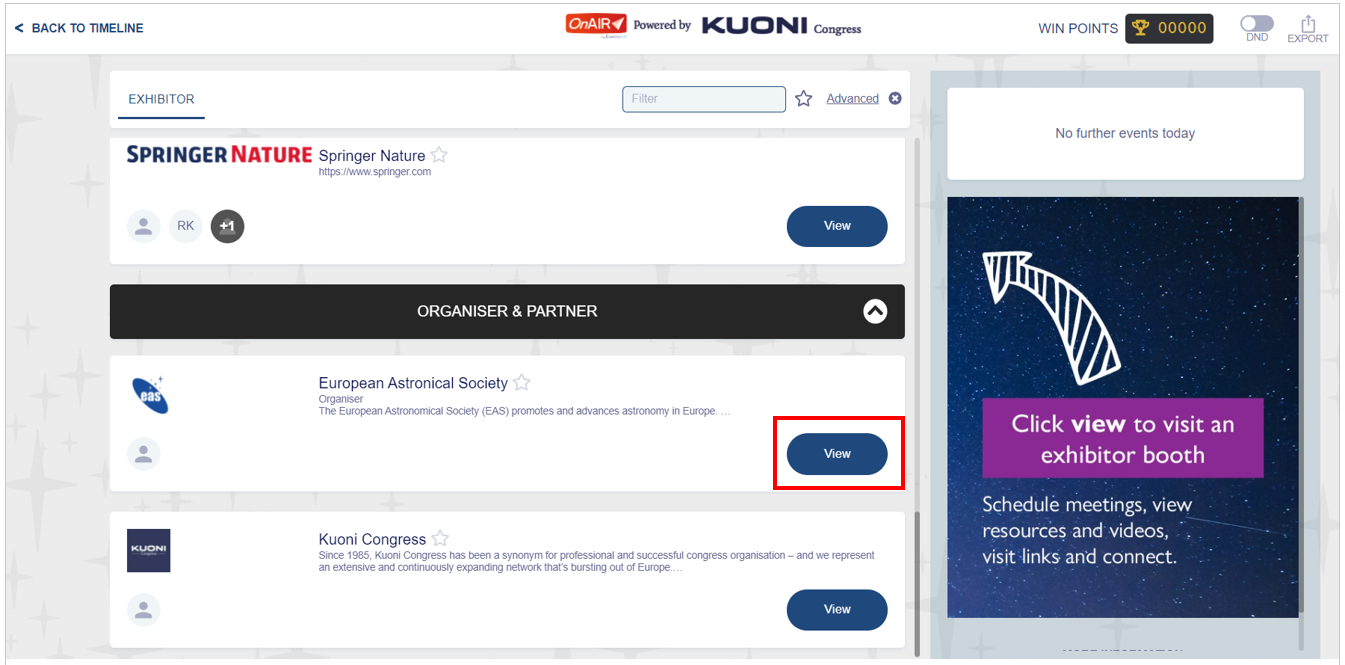 In exhibitor stand in the main left part you will see the information about the company and options for interaction with the exhibitor:
Request 1:1 Video Call
Request 1:1 Text Chat
To start the 1:1 Video Call or Text Chat, simply press the button and wait for the exhibitor team members to accept your request. You will be positioned in queue in the meantime. Once your request is accepted, a meeting window with live camera stream comes up. On the bottom bar, you can manage your audio and video settings. You will end the meeting with "End Meeting" button on the left.
Below the interaction options, you can see the exhibitor's video gallery.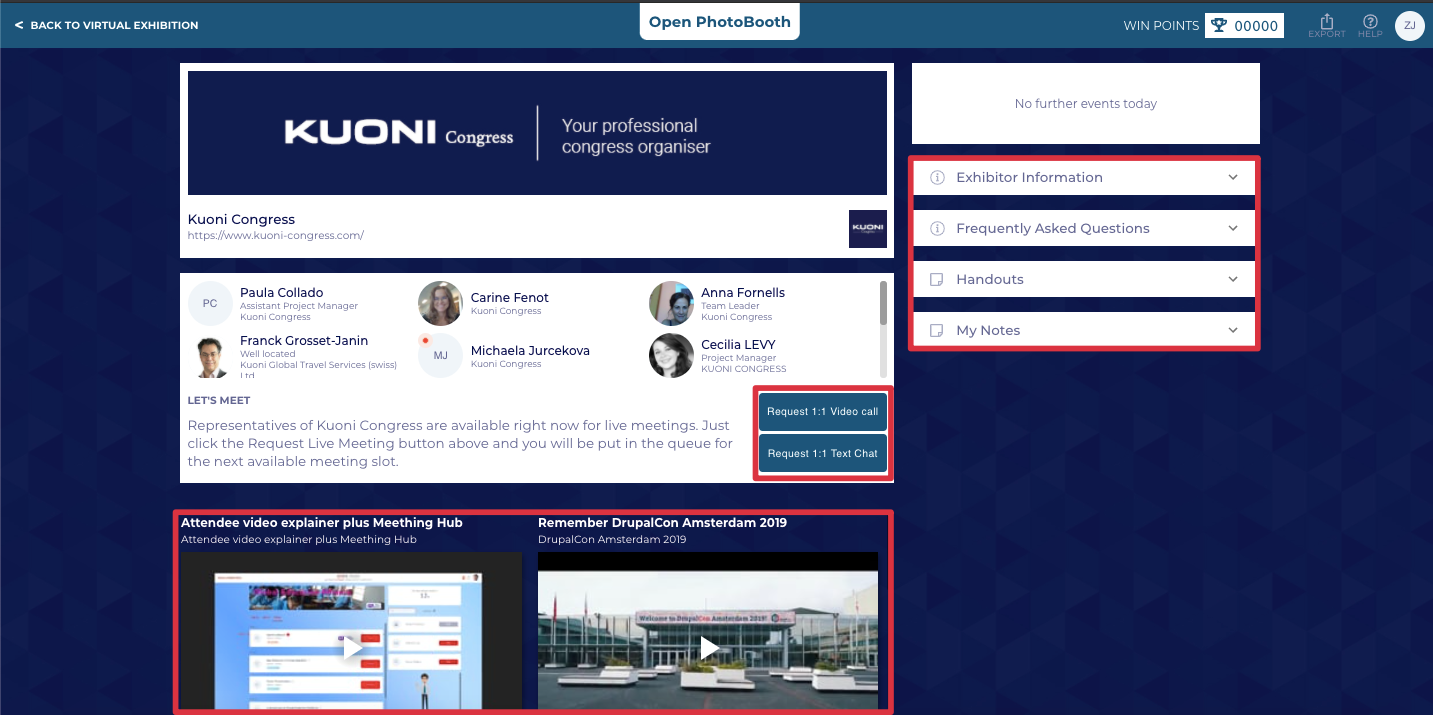 In the right-hand panel, you may see:
Exhibitor Information – basic information that exhibitors present about themselves.
Frequently Asked Questions – use the "search-box" to find answers to the most common questions. If organized by the sponsor/exhibitor, you could also find here the Group Video live hours.
Meeting Hub – connect with any staff member of your choice.
Handouts – see various types of materials such as videos, PDFs, URLs, etc.
My Notes – write down your thoughts or notes, save them, and export them anytime using the Export button you see at the top right corner.