GENERAL INFORMATION
ICMP – YRS online version will be held on a professional virtual platform (OnAir)
Opening of the virtual platform : July 28th
Online
Instruction for online exhibitors
Visit exhibitors (attendee's view)
Meet attendees (Exhibitor's view)
Representatives can decide to be present on the virtual stand at their convenient time
To be provided
High resolution logo PNG format. The logo will be displayed on the ICMP website, virtual platform and on the mobile application.
Send a list of the persons who will benefit from the free registrations included in your package and that should appear as representatives on your stand (first name + last name + email address)
Send "Company Materials Personalization"

Company description
Videos
Handouts (flyers, brochures, PDF)
Company Description
The company description is displayed in the exhibition hall as well as at your stand, under "Exhibitor information"

Videos at the Exhibition Hall
Videos will be displayed on your virtual stand. The number of videos is not limited. Display your company introduction, demos or other important videos.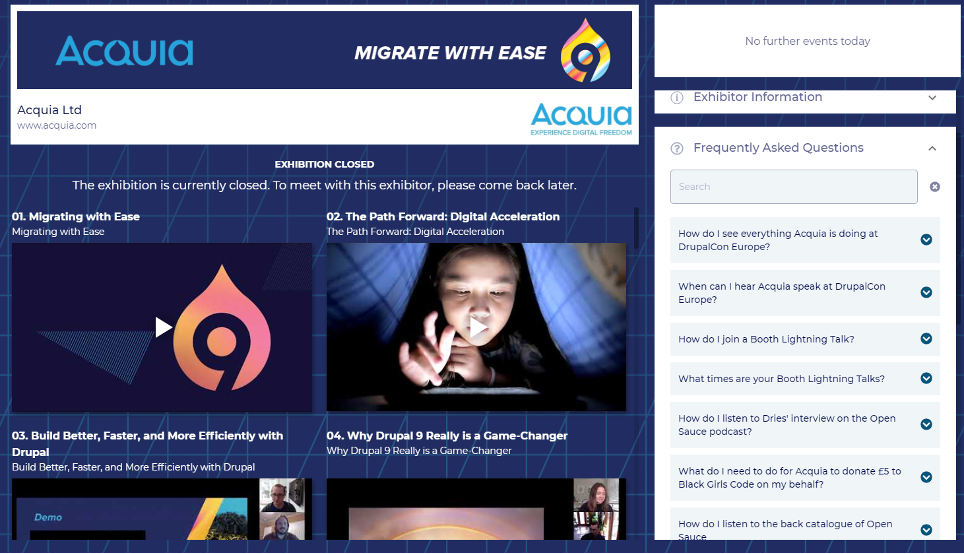 Handouts on Stand
You can share with attendees, beside videos, also PDFs, handouts and other URLs which will be available under "handouts" at your stand. Share your company specs, discount codes, website links, etc.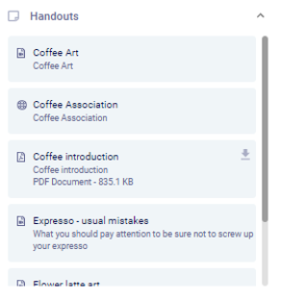 Customized FAQ
Customized FAQs can be easily added and managed in the "Manage FAQ" tab in the OnAir platform.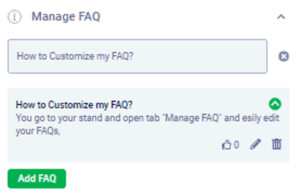 Screenshot from the exhibition hall
(before entering a virtual stand)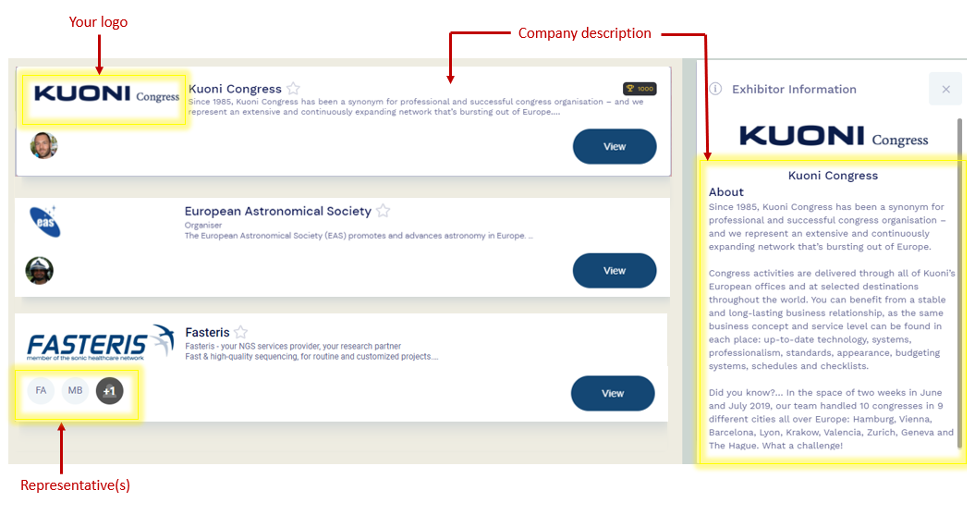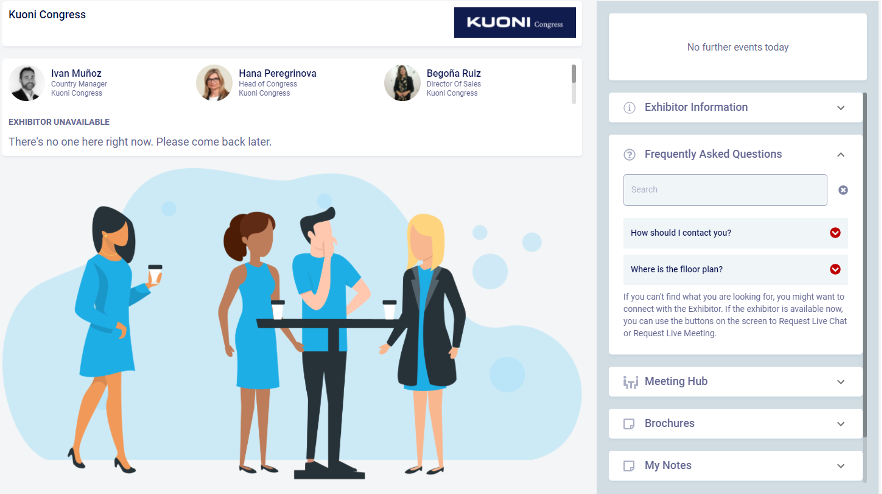 On-site
Instruction for on-site exhibitors
On-site exhibitors are also entitled to the virtual package, make sure to read the online section.
Location:
ICMP, International Conference Center Geneva (CICG)
Rue de Varembé 17, 1202 Genève, Switzerland
Opening time
Exhibition opening (for exhibitors and visitors):
Monday 2 August 10:00 to 20:00
Tuesday 3 August 09:00 to 20:00
Wednesday 4 August 09:00 to 20:00
Thursday 5 August 09:00 to 17:30
Friday 7 August 09:00 to 20:00
Saturday 8 August 09:00 to 13:00
Badge: Your badge will be collected at the registration desk in the venue.
For any question on-site, you can go to the Kuoni Congress booth near the entrance.
Shipments and deliveries
Exhibitors have the possibility to send material upstream of event, in limited quantities. The date of dispatch and the authorized volume are fixed
jointly between the organizer and the CICG.
Shipments:
For documents
Address and reference:
ICMP
c / o CICG
17 rue de Varembé
P.O. Box 13
1211 Geneva 20
For large material
Delivery address :
ICMP
c / o CICG
Delivery yard
Camille-Vidart Road
1202 Geneva
For the 2 types of mailings, do not forget the reference: ICMP + date, exhibitor name a telephone number
Deliveries:
All related costs deliveries (VAT, customs duty, etc.) will be paid by the sender and all
payment and delivery against reimbursement will be refused by the CICG.
In addition, the delivery person is responsible for transporting the material to the storage area.
No unloading will be carried out by CICG staff.
Only semi-trailers will be authorized to unload on the CICG esplanade (according to
prior agreement).
Assembly and dismantling
Assembly : Saturday 31 July from 14h00- 19h00 & Sunday 1 August from 8h00 – 18h00
Dismantling: Saturday 7th August 12h00 – 19h00